Elevate Pure is a not-for-profit organisation working globally to help humans re-connect to themselves, aiding them with their own personal transitional growth journies by taking them on a journey of focusing inwards in order to rediscover their true selves and awaken the truths of the world we live in.
As humans becomes more conscious and awaken, only then can people come together and create a change in this world.
We have a host of information on this website to guide you on your journey, Our further offerings that are pursuant to our goals of global unison in times of awakening include:
– conferences
– educational sessions
– exhibitions
– retreats
All our works aim to be informative, educational, spiritual, fun, engaging & interactive and most importantly, accessible and uplifting to all of the human race.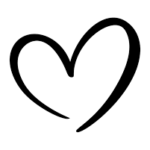 SUPPORTING CHARITIABLE ORGANISATIONS
We donate our profits to Ammiel's Foundation, an organisation working towards improving the health & quality of life of humans across the globe!**